NORC 

TRAMATIC

Universal



HC SyntheticAutomatic Transmission Fluid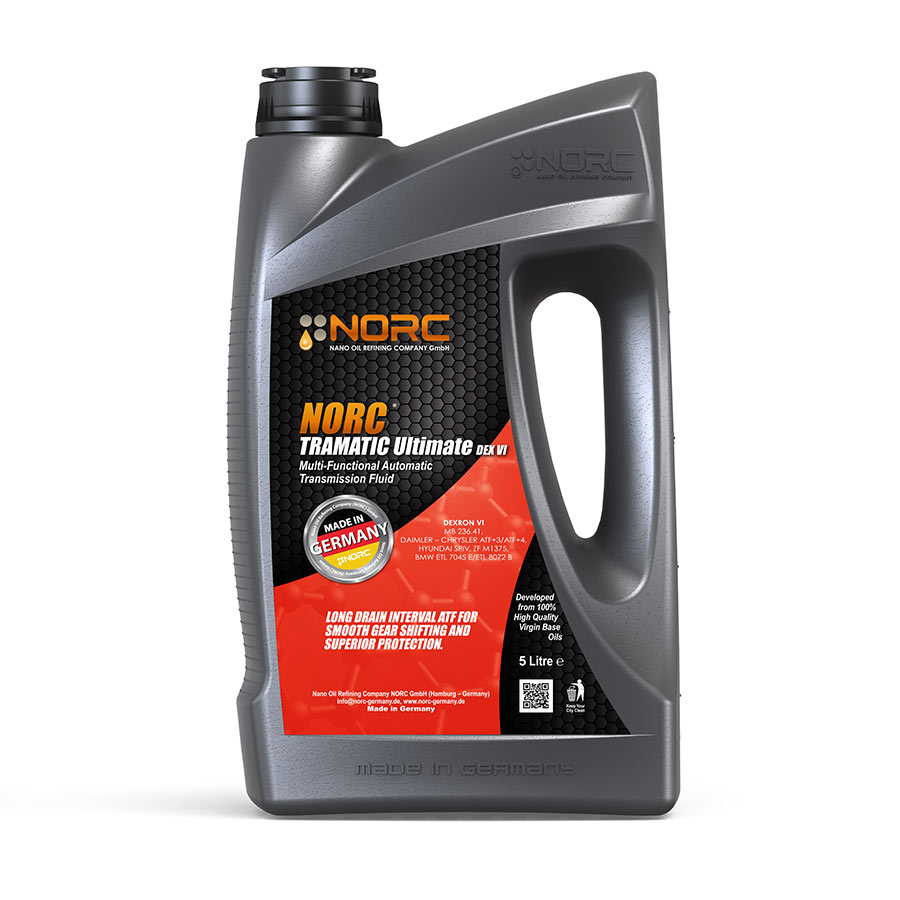 is a HC-Synthetic based Automatic Transmission Fluid (ATF) specially developed for a broad usage spectrum in automatic transmissions, power steering units and hydraulic drives.
NORC TRAMATIC Universal
is manufactured using the highest quality HC-Synthetic base stocks and state of the art additive technology, to ensure a finished product with an unmatched performance level.
- Wide range of applications.
- Smooth gear shifting and torque transfer.
- Prolong transmission life.
- Sufficient film lubrication for enhanced protection.
- Excellent anti-wear properties for different operating conditions.
- Excellent viscosity retention behavior.
- Excellent oxidation and thermal stability.
- Improve transmission efficiency and durability.
- Extended drain interval.
- Prevents overheating.
- Resistance against sludge and deposit formation.
DEX IIIH, AISIN WAMER JWS 3309/3314
ALLISON C-4, BMW LA-2634/LT-71141/ETL 7045 E
FORD M2C195-A/M2C202-B/M2C922-A1/WSS-M2C924-A
GM 9986195, HUYNDAI/KIA/MITSUBISHI SP-II/-III
MAN 339 TYPE V1/V2/Z2/Z3, VOITH H55.6335.XX/H55.6336.XX
VOLVO 973341, VW TL 52162/G 055025
ZF TE-ML 02F, 04D, 11B, 14B/C, 16L, 17C
MB 236.6 / 236.9 / 236.10 / 236.11
MERCON / MERCON V
NISSAN MATIC-D /J/ K
TOYOTA T-IV