NORC 

ENORM-C3

 db SAE 5W30 ACEA C3

Fully Synthetic Engine Oil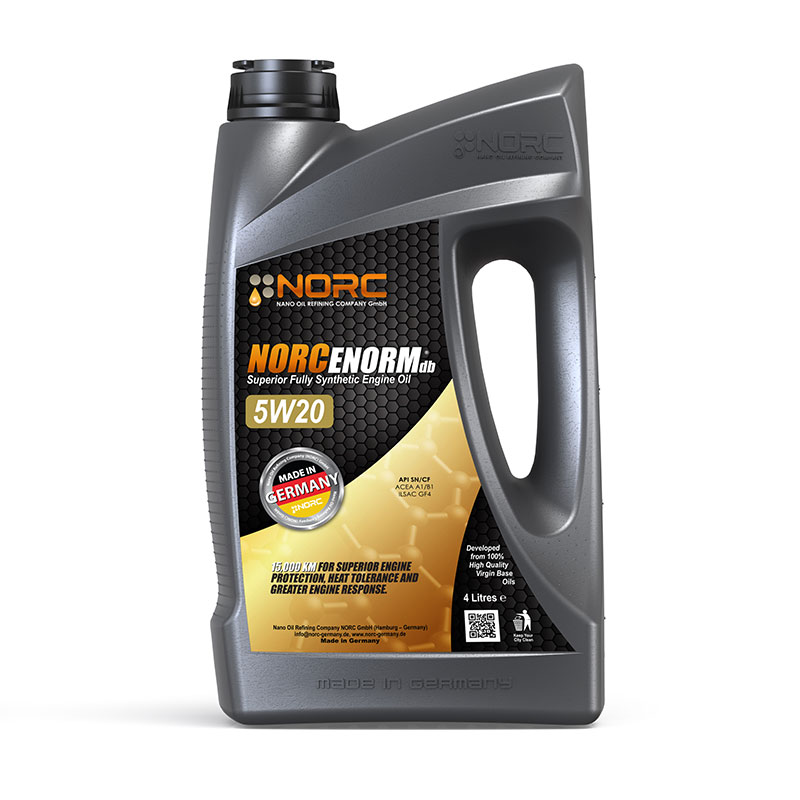 NORC ENORM-C3 db SAE 5W30
is a fully synthetic based formulation that protects against friction, heat and corrosion, keeping engines healthy and efficient. NORC additive technology reduces carbon or sludge build up even under severe driving conditions.
NORC ENORM-C3 db SAE 5W30
is manufactured using highest quality fully synthetic base stocks and state of the art additive technology. This ensures a finished product with unmatched performance level.
NORC ENORM-C3 db SAE 5W30
is designed for an advanced passenger car and diesel engines, both turbocharged and non-turbocharged including engines with diesel particulate filters (ACEA C3).
- Improve engine efficiency and longevity
- Excellent wear and high heat protection
- Excellent viscosity retention
- Excellent engine protection under harsh driving conditions
- Long drain interval
- Reduce carbon sludge build up
- Low oil & fuel consumption
- Improve engine efficiency and longevity
- Superior low friction characteristics
API SN/CF
ACEA A3 / B4 / C3
BMW LL-04
MB 229.51
GM DEXOS 2
VW 502.00 / 505.00 / 505.01