Diesel Fuel System Cleaner + Cetane Booster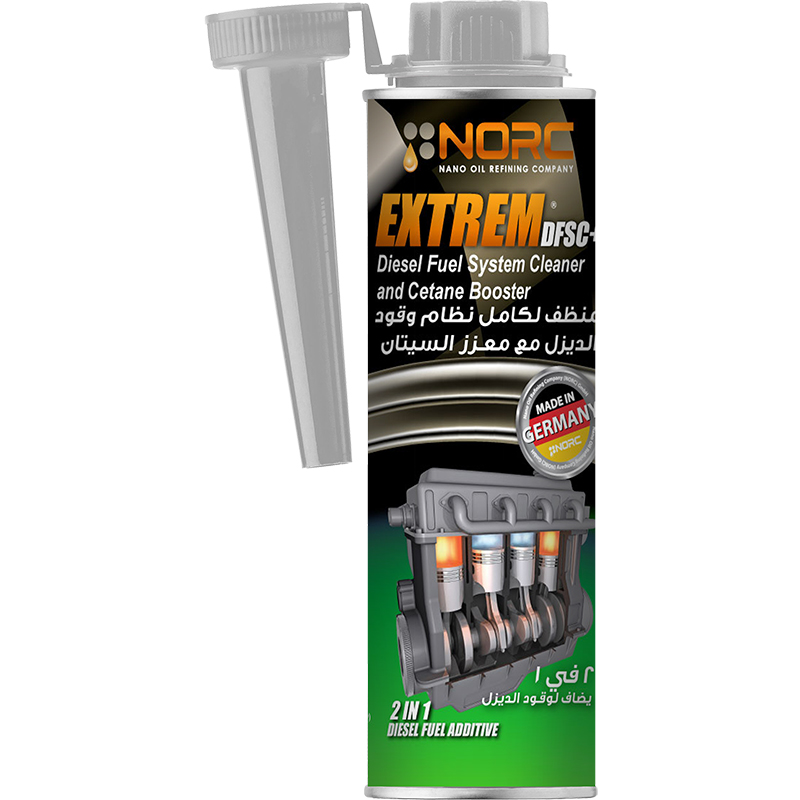 is a unique 2in1 formulation that is precisely engineered to completely clean the diesel fuel system (injectors, valves, combustion chamber) and improve the Cetane Number.
NORC EXTREM DFSC+
restores the injector's spray pattern by %100, restores power and fuel economy to factory specifications. It is developed with fully synthetic detergent additives to clean intake and exhaust valves, removes carbon deposits on pistons. It also smoothens rough idling and provide quieter engine running.
NORC EXTREM DFSC+
improves combustion quality, reduces fuel consumption, while increasing Cetane Number by 3 – 7 Points, resulting in an increased power and torque.
- Track & Lab Tested.
- 2 in 1 Formulation (Fuel System Cleaner + Cetane Booster).
- Non-Aggressive & Friendly on Seals.
- Restores Combustion Quality.
- Increases Engine's Output Power & Torque.
- Improves Fuel Economy.
- Reduces Emission.
- Restores Injector's Spray Pattern by %100.
- Improves The Cetane Number.
Diesel Fuel System Cleaner (injectors, valves, combustion chamber) Increases Cetane Number by 3 – 7 points