NORC AKTIV

 db 20W50
High Performance Engine Oil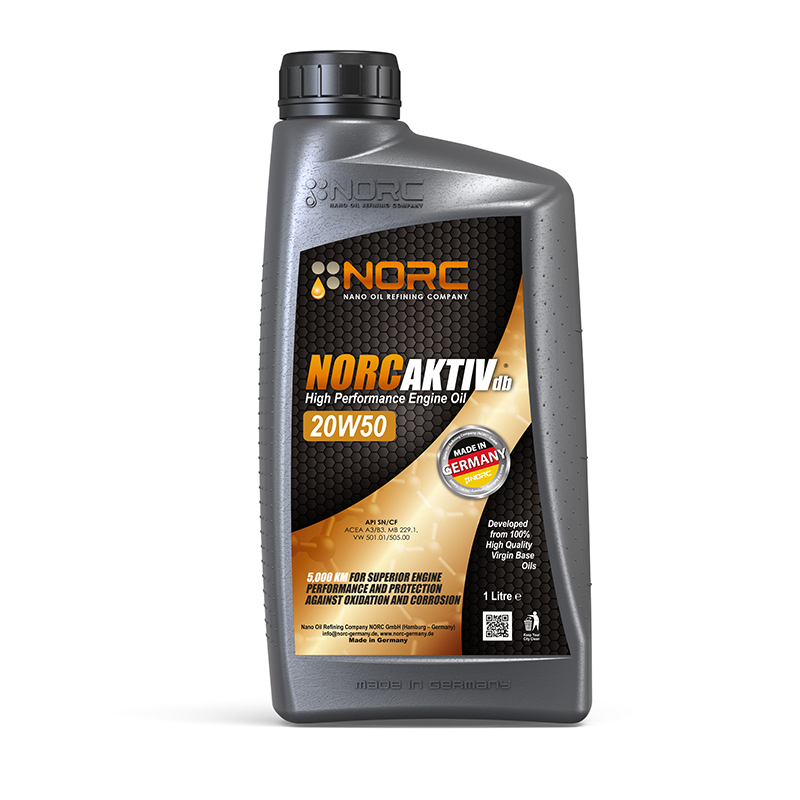 is high quality multi-grade engine oil developed and formulated from highly refined mineral base stock with an advanced additive technology to provide high stability viscosity engine oil that protects against friction, heat and corrosion, keeping engines healthy and efficient.
NORC AKTIV db 20W50
is designed to operate under severe conditions, reducing carbon sludge build up, increasing engine durability and performance, as well as providing a smoother engine running throughout regular use.
NORC AKTIV db 20W50
fulfills or exceeds the performance requirements of API SN/CF and it is suitable for use in benzin and diesel engines, both turbo-charged and non-turbo charged.
- Excellent engine protection under severe driving conditions.
- Low oil consumption.
- Low fuel consumption.
- Thermal and oxidation stability.
- Good dispersant and detergent properties.
- Smooth engine running.
- Prolong engine life.
API SN/CF
ACEA A3/B3
MB 229.1
VW 501.01/505.00