NORC TAKT

 db 5W40

Superior Semi Synthetic Engine Oil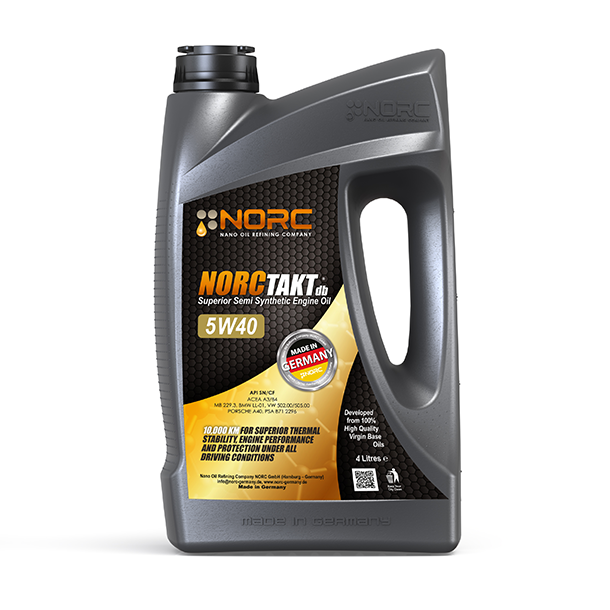 is high performance semi synthetic engine oil designed for use in modern engines giving improved quietness and fuel consumption. Its unique formulation provides excellent performance, protection, fuel economy properties, and sustain horsepower and torque throughout the life of your engine with regular use.
NORC TAKT db SAE 5W40
is premium synthetic blend multi-grade engine oil, precisely developed and formulated with advanced additive technology to ensure excellent viscosity retention and thermal stability under all driving conditions.
NORC TAKT db SAE 5W40
fulfills or exceeds the service requirements of API SN/CF and it is excellently suited for use in passenger cars and light trucks, equipped with benzin and diesel engines, both turbocharged and non-turbocharged.
- Excellent for use in engines with tight tolerances.
- Excellent viscosity retention.
- Excellent engine protection under different driving conditions.
- Long drain intervals.
- Low fuel consumption.
- Low oil consumption.
- Excellent oxidation resistance.
API SN/CF
ACEA A3/B4
MB 229.3
BMW LL-01
VW 502.00/505.00
PORSCHE A40
PSA B71 2296